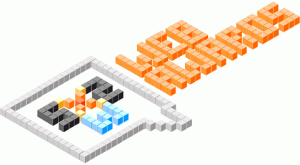 If a tree falls in the forest, does anyone know? For some reason I've felt our most gifted Web designers and content providers for 2009 were being recognized deep in some kind of forest during the recent South by Southwest Web Awards in Austin and, since, have fallen even further off the radar. This post is an attempt to honor their work and build a little more buzz for these guys — they deserve it.
We have two winners this year from Texas. Let's start with them.
All the winning sites are each, in their own way, lovely or astounding and surely worth a visit. Let me know which ones resonated for you.
Following each winning entry name (and link) is the category in which they won.
Activism — green and non-profit websites striving to make the world a better place
This team of Austin and Houston Web developers is led by Squeejee.com's (@squeejee) Wynn Netherland (@pengwynn). They created the product out of indignation at citizens' lack of accessibility to members of Congress — as measured, in part, by how few were participating on Twitter. It's clear a lot more in Congress are Tweeting now, since TweetCongress has risen in visibility and a similar site, TweetMinster, is gaining in popularity throughout Britain.
Student — web designers refreshing the industry with new talent and new ideas
Among the nation's rising student designers, we'll surely be hearing more from Pedro Villegas. He's a student at San Antonio College, which boasts a strong visual and digital design curriculum. Villegas won his award for an online catalogue of artists working in the areas of furniture, glass, lighting, ceramics, and accessories.
Community — social networks and wikis with extraordinarily active multi-user communities
This site also won the SXSWi People's Choice award.
Lost Zombies carries the concept of crowd sourcing to a whole new level.  This horror-film-related site has sprung from a five-minute video posted by the creators, which since has been added to and molded by thousands of fans.
This highly-visited site (over 37,000 uploads as of early March 2009) was built on the Ning platform by brothers Ryan and Skot Leach and their partner Rob Oshima, all from the San Francisco Bay area. Since launching the initial video, these guys' primary challenge has been to ride the wave.
Experimental — cutting-edge and trend-setting destinations on the Web
Winner of the Best in Show Award — the judges' favorite finalist website.
Six authors, six stories, six weeks. With this site, Penguin UK launched its most ambitious digital writing project to date. In collaboration with alternate reality game designers Six to Start, Penguin has challenged some of its top authors to create new forms of story — designed specially for the internet.
The remainder of this incredibly creative collection can be found "below the fold." Here's a hint: words on a screen don't do them justice. Click through and see what manner of work it takes to win an award in these categories.
Amusement — humor, memes and all the stuff that is "weird for the sake of weird"
Addictionary is a site for word lovers and those who like to see the "English language grow in serious or humorous ways."  They help lovers of word-play to showcase and market their cleverness to the world. Check out, particularly, the Contest Corner and TOBAW (There Oughta Be a Word). Communicators, in particular, should really love this site.
Art — Web-based collections of life, society and culture
From pheonomenal graphic artist Stefan Sagmeister, an elegant and very moving site that's true to its name. Contributors upload their own life's lessons, crafted in prose, digital art, photography, you name it.
Sagmeister is noted for his album cover designs (Arrowsmith, The Stones, Pat Metheny, et al) and is presently on creative sabbatical in Bali. Check out his 2008 presentation to the TED Conference.
Blog — sites that revolutionize the power of [on-line] publishing
The Bygone Bureau specializes in travel writing and cultural criticism. They launched on June 25, 2007 and update every Monday, Wednesday, and Friday. Breathtaking prose and spare, expressive photography. Great site, authored by two senior English majors at the University of Puget Sound:  Kevin Nguyen (@knguyen)and Nick Martens (@nmartens).
Business — sites devoted to promotional needs, functions and services of for-profit businesses
This multi-disciplinary architectural firm was one of the first in New Zealand to use a 3-D environment to bring their building designs to life in a virtual setting.
Awesome design work, on the part of both architects and the Web developers they chose to showcase it: Aukland NZ Web firm, Fracture. Fracture's own Web site is presently under construction, but owner-partner-brothers Nick and James Fracture (@nickfracture and @jamesfracture) can be found all over cyber-space.
CSS — pushing the boundaries of CSS technology, uniting top-notch design and content with quality code work
ProjectMiso is a full service interactive studio that specializes in interactive media and application development. They are a one stop new media studio: combining planning and analysis, with myriad design and production capabilities. Based in Long Island City, New York, their clients include Citigroup, Credit Suisse, and Pfizer USP.
Classics — [alone among the categories] highlighting a site that launched prior to 1 January 2008
Flickr proclaims itself the best online photo management and sharing application in the world. And, in truth, there are few challengers prepared to argue. In November of 2008, the company was boasting a collection of over 3 billion images. The application was released in February 2004 by Ludicorp, a Vancouver-based company [no current on-line presence] and acquired a little over a year later by Yahoo.
Educational Resource — sites that help you learn
What happens to your milk jug after you take out the trash? This animated website explains it all in a way that's anything but recycled. Created by Parliament, a Portland OR  interactive and Web design firm for RecycleBank.com.
Film/TV — television, the film industry and destinations that offer streaming video content
This video-on-demand Web service, owned by NBC and Fox, is changing the way all of us enjoy televised content online. One of Fast Company's top ten new start-ups for 2009, at #3, they're succeeding. In April 2009, its first month of operation Hulu delivered 63 million video streams; in October they were up to 235 million.
Games — online destinations to make our lives a lot more fun
A product of 42 Entertainment, LLC, the Pasadena-based creator of alternate reality games (ARGs) presently headed by Susan Bonds. Since 2003, the company has revolutionized entertainment marketing, from movie premiers to rock tours. Some of the most innovative work this decade — as measured by 10 million gamers across 75 different countries.
Mobile — sites optimized for handheld and portable devices
This free iPhone application lets music lovers browse info on music clubs, concerts, etc. by geographical area.  Unfortunately, for now, those geographical areas are limited to Los Angeles, New York, San Francisco, and Austin.
Motion Graphics — animations, cartoons, and other intriguing content
This nifty little site, by graphics technology giant NVIDIA, features big name designers and their work  through page transitions and integrated video — designed, coincidentally, to highlight the capabilities of NVIDIA graphics products. Nice "eye candy."
Music — bands, the music industry, radio and so forth
James Zabiela is a UK-based recording artist who specializes in house, breakbeat, and techno music. The site features downloads, video, tour dates with the trademark Zabiela synchopation. Blue Cadet Interactive, out of Philadelphia, did the design work for this one. They're a frequent Communication Arts, SXSW, and Webby award nominee.
Personal Portfolio — pet projects and personal collections of real people
Ali Felski, a Washington DC graphic designer, graduated from the Savannah College of Art and Design. She offers a simple, well-crafted "go-by" for anyone with a story and a body of work or product line to showcase. Check out a sample of her work, for Starbucks at Union Station here.
Technical Achievement — re-inventing and re-defining the technical parameters of our online experience
Aviary's simple mission is "to make the world's creation accessible."  Their imaginative suite of bird-named, browser-based design tools is built on the Adobe Flex platform. The privately-held company is based in Long Island, NY, with team members around the world. Aviary's founders, Avi Muchnick (@crunchbase) and Michael Galpert (@msg), also created Worth1000.com, a talented community of 500,000 digital artists.